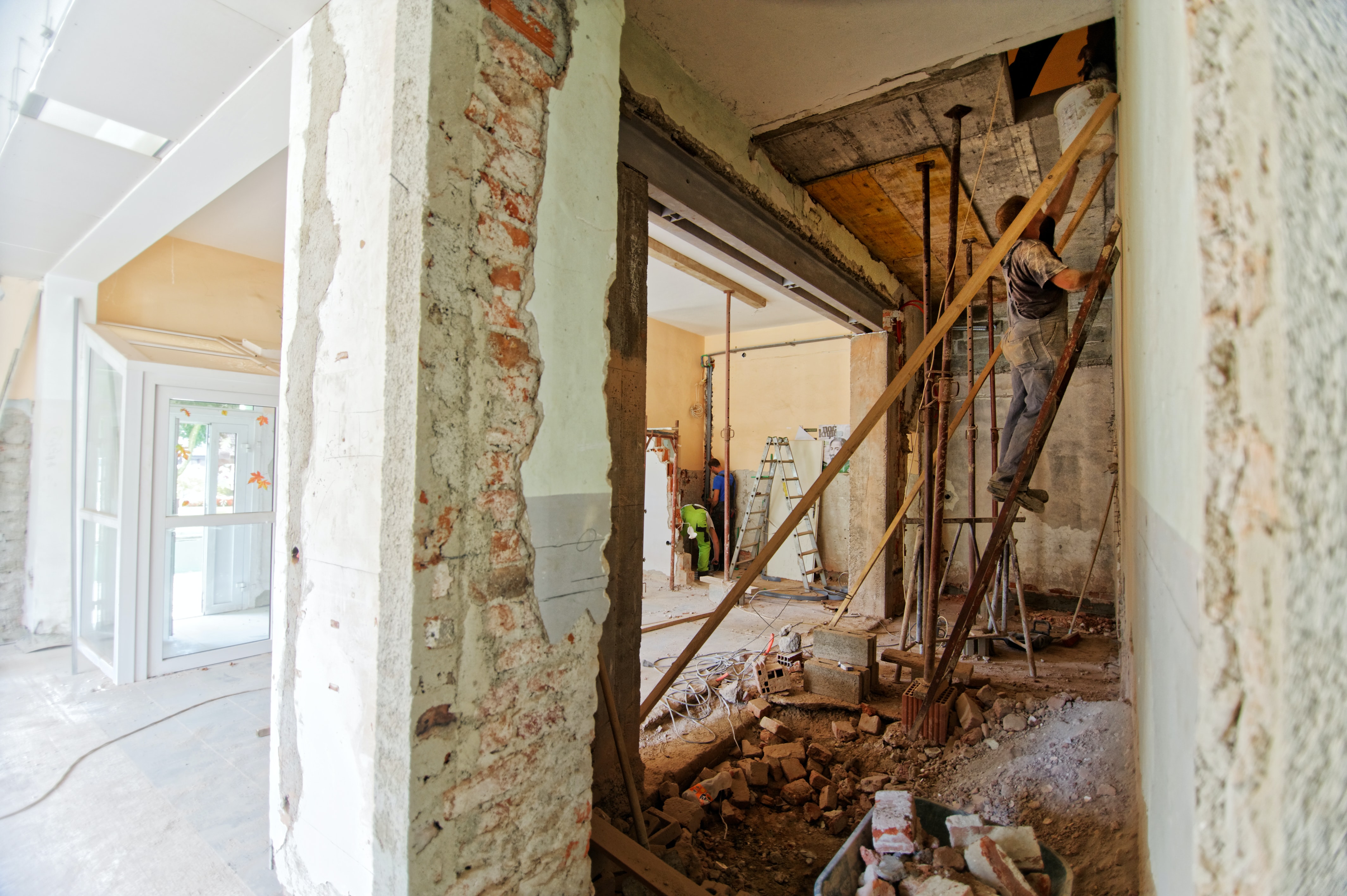 Shows like Fixer Upper, Flip or Flop, and Flip This House have homebuyers clamoring to purchase potential money-making properties. Before you know it, inexperienced buyers have jumped into a home-buying process that they may not fully understand or a set of problems they are ill-equipped to manage. If you're a first-time homebuyer and you're considering purchasing a fixer-upper to renovate, there are some important things you'll need to know.
How Much to Spend
For starters, you should have a clear idea of how much fixing up you want to do. The real estate experts at Trulia say that fixer-uppers fall into three categories: cosmetic fixer-uppers that require DIY fixes, downright ugly fixers that require major renovations and repair, and teardowns that have major cost-prohibitive issues. To make the correct decision, be sure to take a qualified home inspector and home remodeler with you to determine what repairs and renovations will be needed and at what cost.
Next up, deciding on the right price to offer will be critical, especially if you're looking to turn around and sell it after you've finished the renovations. Either way, it's important to know how to manage the buying process on homes that are more distressed.
According to the experts at This Old House, there's a simple equation to help you determine the best price. After a thorough assessment of the home, add up the costs for all of the necessary renovations. Be sure to overestimate and not underestimate. Subtract that from the market value after renovation. Be sure to review comparable houses in the neighborhood to see if your figure is reasonable. Deduct another 5 to 10 percent for any unforeseen expenses that may arise during the renovation process. This is your offer price.
Renovations
One of the biggest mistakes novices make is undertaking too many renovations. The National Association of Homebuilders recommends that remodeling prices should never raise the home above 10 to 15 percent of the median price of other homes in the area. If you're doing a renovation in a neighborhood where houses match that median price, you won't want to ask over $390,000 or your home will be too expensive. Homebuyers often overlook the best house or highest-priced home in the neighborhood.
When to Hire a Professional
Once you've made the purchase, the next step will be to determine what projects you'll leave to the professionals and what projects are good DIYers.
Below are some things you should consider tackling, provided you have the right set of tools, including jigsaws, sanders, and drills.
Curb appeal

improvements, including a dramatic, new front door.

Sprucing up the landscaping.

Replacing outdated lighting fixtures with more trendy selections.

Applying a fresh coat of paint.

Adding chair rails or

crown molding

.

Replacing old-style faucets.

Updating cabinet hardware.

Adding a kitchen backsplash.
It's also incredibly important to bring in a pro when you need to address any problems with your AC unit. Tinkering with your AC system is dangerous and could cause further damage. A pro can easily identify whether you're having trouble with a frozen coil, issues with your wiring, low refrigerant, or troubles with the indoor or outdoor units.
There are also some DIY design ideas that will make your home fresher.
Revive an old piece of furniture with a coat of paint and fancy new hardware.

Make

Roman Shades

with mini blinds.

Freshen up a wall by adding a unique stencil pattern or wall decals.

Frame and hang vintage maps or antique mirrors.

Plant colorful flowering pots.
Should You Stay or Go?
Once you've made all of the repairs and renovations to make the home move-in ready, you'll be faced with a tough decision: Should you stay and enjoy the fruits of your labor or sell it and try to make a profit on your hard work? If you were able to perform the majority of your improvements with your own hard work, chances are you could turn a healthy profit.
Before making any decisions on whether you want to be the next Chip and Joanna Gaines, be sure to research what makes flippers successful. If you feel confident you can meet those success standards, give it a go. If not, sit back, relax, enjoy your beautiful new home.