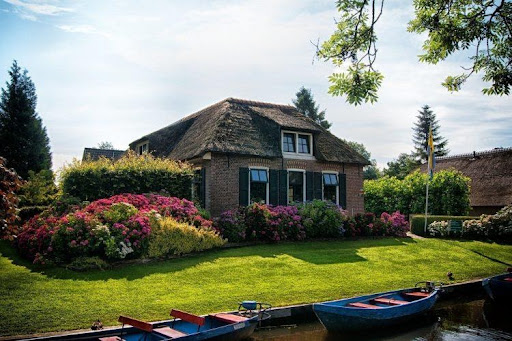 Guest article provided by: loancompass.com
When done right, and for the right reasons, refinancing your mortgage can save you hundreds – maybe thousands – of dollars!
Saving money is just one benefit of refinancing. There's also the possibility of dipping into your home equity for extra cash. While the benefits are plentiful, there are also some hidden dangers of refinancing your home.
What is Refinancing Your Mortgage?
Mortgage refinancing is when you trade in your current mortgage for a new one. Most homeowners choose to refinance their mortgage so they can obtain a lower payment, shorten their terms, and potentially say goodbye to mortgage insurance.
When refinancing, there are two main options:
Rate and Term Refinance

Cash Out Refinance
Both have their advantages and disadvantages. While the biggest advantage of rate and term refinancing is lowering your interest rate and monthly payments, a cash out refinance offers the benefit of turning the equity of your home into cash.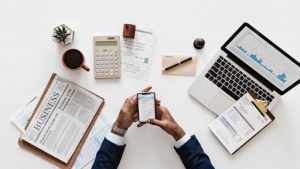 How Does Mortgage Refinancing Work?
Good news for homeowners looking to refinance – the process is less complicated than purchasing a home! Mortgage refinancing can take from anywhere between 30 and 45 days. And while your lender will do most of the heavy lifting, there are a few steps you must follow.
Research & Shop Multiple Lenders
The right lender will save you money and time. Search for a lender that will answer your questions and concerns and that's transparent about fees. Don't be afraid to shop multiple lenders and track mortgage rates!
Apply for Refinancing
Applying for mortgage refinancing requires some of the same information you had to give when purchasing a home. Information such as your most recent pay stubs, W-2s, and bank statements are used to determine whether you meet the requirements to refinance.
Before applying, use our refinancing calculator to determine if refinancing your home loan makes sense. 
Lock in Interest Rate
After approval for mortgage refinancing, you lock in your interest rate. The mortgage rate lock period lasts from 15 to 50 days and depends on factors like your lender, loan type, and location. You may also qualify to float your rate, which is when you don't lock in before going through with the loan.
Underwriting
As soon as you submit your application, the underwriting process begins. This is where your lender confirms your financial information to ensure refinancing is the best option for you. Depending on the type of refinance you want, there are certain details the lender will need.
Home Appraisal
The home appraisal is a vital part of the refinancing process because it determines what options are available to you. The appraisal is much like when you bought your home. An appraiser will come to your home and give an estimate on its value. It's best to put together a list of upgrades you've made since living there.
If the value of the home is higher than the loan you want to finance, then underwriting is complete, and you'll be on your way to closing! If the estimate comes back lower, you'll need to work with your lender to find an option that works best for you.
Closing
Once the home appraisal and underwriting are approved and complete, you'll move to closing. Your lender will send a closing document outlining all the final numbers for your new loan. You pay closing costs (if they're not included in the loan) and you also receive the funds if you choose a cash out refinance.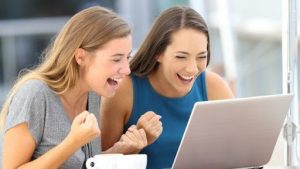 Benefits of Refinancing Your Home
From a better interest rate and lower monthly payments to a shorter term, there are several benefits of refinancing your home. It truly depends on your unique situation and why you want to refinance.
Many borrowers enjoy the benefit of extra cash for remodeling, consolidating debt, and just having a little extra cash in the bank. Others reap the benefit of combining two mortgages into one, removing a person from a mortgage, or simply canceling mortgage insurance.
Risks of Refinancing Your Mortgage
Although there are many benefits of refinancing your mortgage, there are a few risks homeowners need to consider before doing so. 
Longer payoff period

High closing costs

Losing mortgage protection

Losing equity

Longer time in your current home

Higher monthly payments if you shorten the term

Upfront costs of appraisal
When is a Good Time to Refinance Your Home?
Many homebuyers often ask if now is a good time to refinance their mortgage.
It makes sense for you to consider mortgage refinancing if interest rates are low and you can obtain a lower interest rate than you currently have, if you want to convert an adjustable- rate mortgage to a fixed-rate mortgage, or if you want/need to get your home equity to deal with a financial emergency or home remodel.
It's not a good idea to refinance if you've filed bankruptcy within the last two to four years, if you cannot reap the benefits of a lower payment or shorter term, or if you're refinancing for the wrong reasons – such as extra cash for a vacation.
 Is refinancing your mortgage worth it?
That's a conversation to have with your lender. They're the ones who can dig deep into the current economy, your equity, and your unique situation. Typically, most borrowers do believe refinancing is worth it. If you want a third party opinion, we can help!
If you're considering refinancing, get a no obligation quote through our exclusive partner, Guaranteed Rate, one of the nation's largest lenders. All visitors from Loan Compass are waived the full lending fees at Guaranteed Rate, saving $1,290.00!
Get started today with a free no obligation refinancing quote!