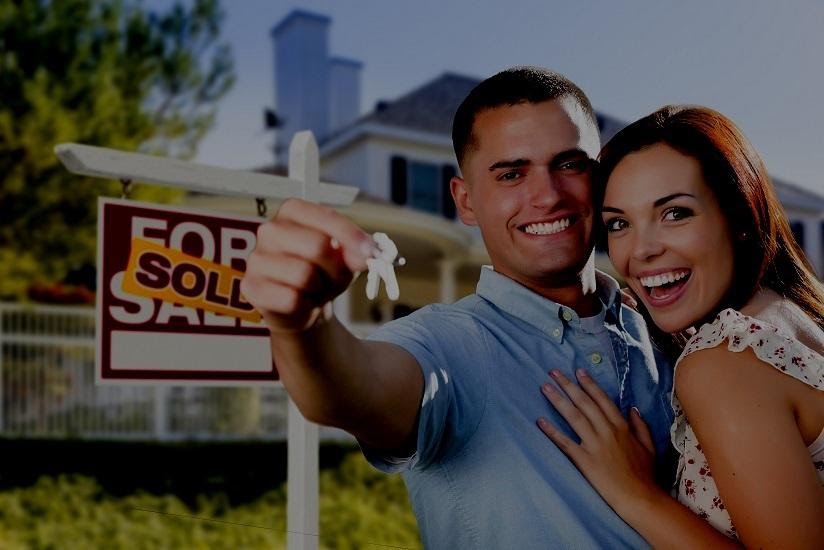 Guest article provided by: poohbearsdaycare.com
For most, owning a home is more than just having a place to sleep or having a roof over their head. It's much more, Homeownership for some symbolizes that you have "made it" in life and have achieved the huge feat of making the American Dream come true.
Yes, owning a home today is an essential part of the American dream and it conveys several economic benefits, like having access to credit, the ability to accumulate wealth, building home equity, the ability to reduce your taxable income with the mortgage interest deduction, and finally the ability to start gaining long-term savings vice the cost of renting your residence.  
Homeownership is much more than the American dream… or is it? 
Having a Home residence can indeed be an asset for family's today and can lead one to a path of greater financial future. Yes, homeownership has many perks, however, there are some extra and unexpected expenses you much watch out for.
Novice buyers find out quickly and are shocked by the real costs of homeownership and by how much they really take out of our wallets. In addition to their mortgage payments, the true cost of owning a home and property involves a multitude of hidden expenses. 
The first three homeowner costs are purely financial; the others only will add to your money woes and can cause extra stress to homeowners who are now responsible for the many repair and maintenance costs for the home. Now let's take a look at the most common homeowner costs and how you can deal with them. 
#1 Property Taxes
Once a homeowner, you'll need to pay property taxes for the lifetime of owning your home.  Property taxes are basically a guaranteed payment made in perpetuity at the homeowner's expense. Although, you don't have much say in how much your taxes are as with any tax, but you should know there are some strategies that exist so you can possibly lower them.
So be careful where you decide to live because it is not the bank that determines your property tax, it is the township, city, or county where your home is located. These taxes are considered ad valorem, which means they are assessed according to the value of your property and can easily total $500 to $1,000 or more a month. 
#2 Homeowners' Insurance 
Homeowners insurance is not an unexpected expense for a homeowner.  Mortgage companies and banks require the insurance before they approve your loan, and the premiums are normally included in your monthly mortgage payment. Most often, homeowner's insurance premiums like your property taxes are paid from your escrow account. Note: Bear in mind that insurance premiums can and often do, rise annually—or if you increase your coverage to reflect the rising value of your property or home possessions.
#3 HOA / Condo Fees
If you buy a home residence within a homeowners' association (HOA) or a condominium association, you will be required to pay a monthly, quarterly, or annual fees. These fees often include costs for things that benefit the entire neighborhood, like community pools, garbage collection, or snow plowing services, if your association has contracted with a private company to perform these services.
Note:  HOA fees can rise, or the association may need to charge a special assessment for projects, such as repaving the parking lot, installing a new security system, or revamping common areas or buildings in your community.  
Hidden Home Expenses – Repairs & Maintenance
The Roof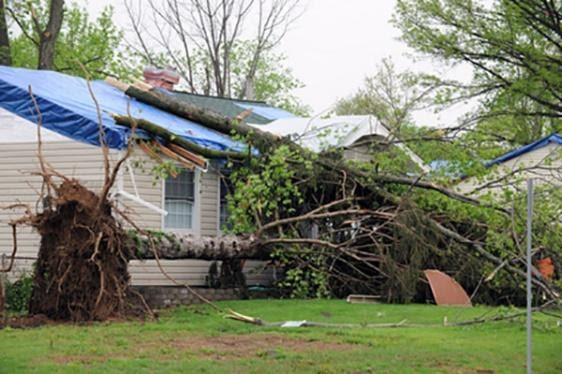 Water is your home's #1 enemy, and your home's roof primary job is to keep the water out. Homeowners must always on the lookout for a leaky roof which can cause damage to the inside of a home and, depending on how severe the leak is, can destroy your belongings inside, cause health problems from mold, or other costly structural issues.
It's important to know, that most roof damage usually results when shingles, soffits, and fascia become loose, cracked, damaged, or are blown off by high winds. However, Mother Nature and a huge hailstorm can severely damage your roof and require repair.  Note: The home average roof asphalt shingle will need to be replaced every 15–20 years.
HVAC Systems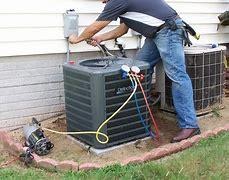 Your Home's HVAC system which controls the heat, cooling, and the circulation of air throughout the residence is not something you'll be able to inspect, repair or replace yourself as a homeowner in most cases. 
Homeowners should have their HVAC systems inspected at least once annually and budget for it as a reoccurring maintenance expense. Many companies offer service contracts and maintenance plans, that reduce the cost of an annual inspection, offer semi-annual inspection plans, and provide reduced prices on parts/service visits. 
Bottom line… HVAC systems are complex and expensive, so homeowners need to perform replacing the furnace/air conditioning filters frequently to help keep the system running efficiently. 
Electrical System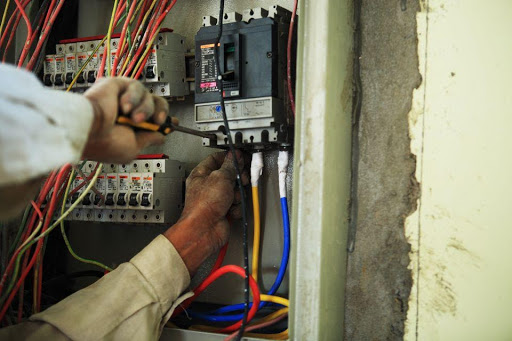 Electrical Arc faults, faulty wiring, and electrical shorts in the home MUST be corrected as soon as they are detected in the home.  
Fact:  Home electrical fires account for an estimated 51,000 fires each year, over 500 deaths, more than 1,400 injuries, and over $1.3 billion in property damage annually.

The Electrical distribution system in the home is the third leading cause of all home structure fires.

In the United States each year, arcing electrical faults in the home are responsible for starting more than 28,000 home fires, causing over $700 million in property damages and killing/injuring hundreds of people.

The U.S. Consumer Product Safety Commission (CPSC) reports that electrical receptacles in homes are involved in over 5,300 fires every year, causing over forty deaths and more than 100 consumer injuries annually.

Note: Sixty-five percent of home fire deaths result from fires in homes with no working smoke detectors.
Knowing these facts, its recommended that all homeowners should have a basic understanding of how your electrical system works, to always keep their home and families safe, and to understand their own limitations when electrical problems are present. Home safety should be the #1 goal of any homeowner.  
Bottom line: If the home has an electrical problem, or if you are going to do any remodeling within the home, its recommended to call the pros—who are trusted, trained, and licensed electricians to ensure your home electrical grid is installed properly and in accordance with current electrical codes and safety standards.
Other Unexpected Home Costs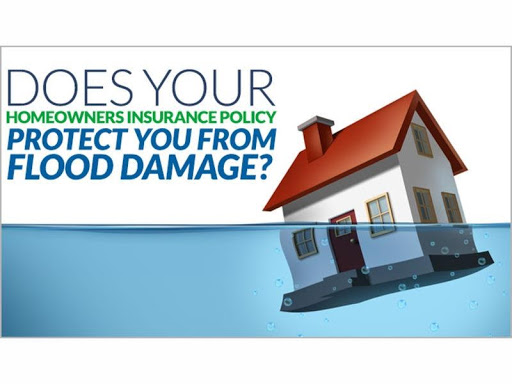 Some costs are truly unknown, uncontrollable, are not covered by your insurance policy and most of the time, will come out-of-the blue as a new costly nasty surprise. Fact: Most homeowner insurance policies do not cover home damage costs that are caused by "Acts of God," meaning you as the owner, need to purchase extra home coverage to cover the expense of your large oak tree that falls through the roof, or against natural disasters like floods, hurricanes, forest fires, and earthquakes. Additionally, water damages from huge thunderstorms and inclement weather caused by "Mother-Nature" are not covered in a basic homeowner's insurance policy.

Unfortunately, this extra insurance is awfully expensive, especially if you live in a flood zone plain. Homeowners can access flood insurance coverage from the National Flood Insurance Program (NFIP), which is managed by the Federal Emergency Management Agency (FEMA). According to FEMA, the average cost of flood insurance is $707.  However, Flood insurance rates can range between $600-$1500 and vary from home to home based on several factors, including the home's:
Coverage amounts and type of coverage (federal government or private)

Age and build of Home

Location and flood zone
Takeaways:
Some costs are strictly financial and beyond your control to a large extent: property taxes and homeowners association (HOA) fees.

Homeowners insurance can cost more than you expect if you live in a natural disaster-prone area.

The costliest part of being a homeowner is the costs of home maintenance, the upkeep and repairs of the roof; the HVAC, plumbing, and electrical systems.

WOW!  Home Ownership is expensive…How can I afford homeownership & daycare for my children?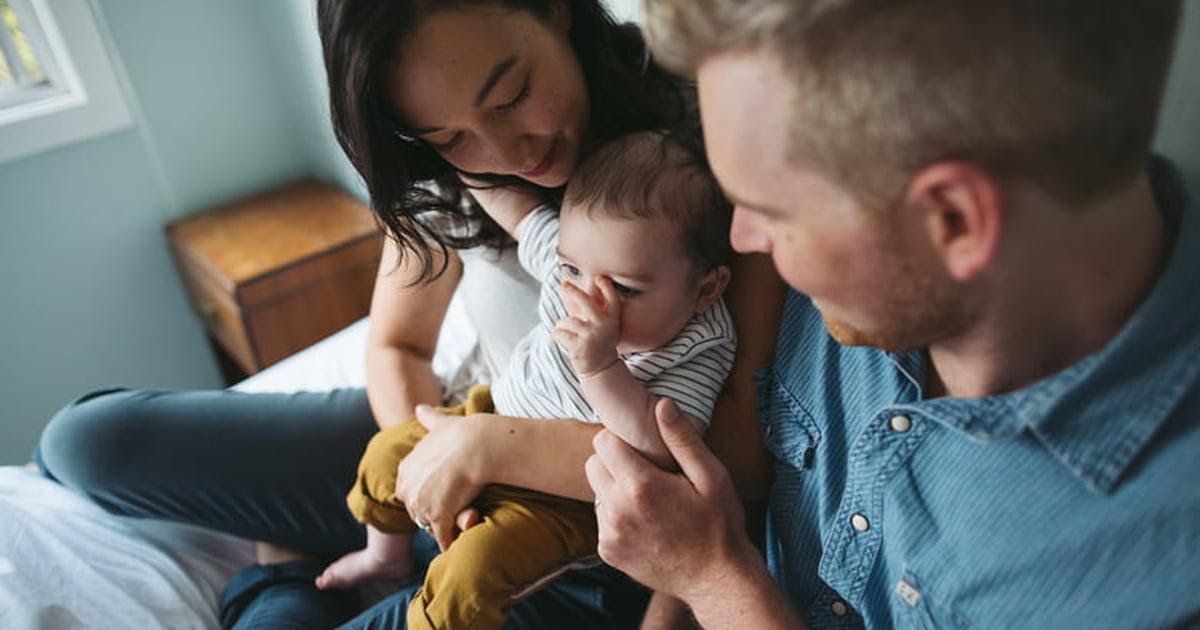 Childcare costs in many cases are a main reason why some people cannot afford to buy a house.  Daycare today is ridiculously expensive.
This fact, leaves all homebuyers with less money to buy or rent a home due to the rising costs of childcare, according to new insight from Freddie Mac.
The real price of daycare has increased by 49% over the last 25 years, yet the cost of housing has only increased 14% in 25 years.
One of the major challenges, when it comes to affording a home, is the high cost of childcare. Freddie Mac analysis finds that families paying for childcare generally are left with less money for housing, says Sam Khater, Freddie Mac's chief economist. "Specifically, we find families, on average, pay about half of the median mortgage payment and nearly eighty percent of the median rent."
On average, a family spends $715 a month and more on daycare, which rises to over $758 when the main parent needing daycare is employed. When families have younger children, the average cost is at $948, and more a month.
In 2011, the average care expenditure for families with children under 5-years-old was 10.5% of their average income.
Families that made less than $1,500 a month who had children under the age of 15 spent an average of 40% of their income on daycare, Freddie Mac reported. 
Today, Daycare is less affordable for families than it was a year ago, according to a recent Care.com survey, which showed the cost of care increased last year for two-thirds of families. According to Care.com data, the average weekly daycare cost for one infant child is $199 for a family care center, $211 for a day care center and $596 or more for a nanny.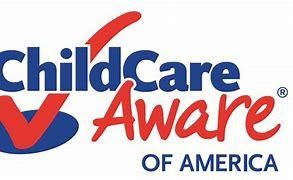 In conjunction, the average hourly fee for a provider is $8.95 per child, so if you are looking at the medium for five days of care, family daycare services cost approximately $48.44 per day. 
According to Childcare Aware of America they state that the 2020 national average cost of childcare in the United States ranges between $9,100 and $9,600 per year across all states and age categories.  At these costs that's $758.33 – $800 per month. 
Additionally, according to the Department of Health and Human Services (HHS), childcare is considered affordable if it costs no more than 10 percent of a family's gross income. Of course, rates vary across the nation and you can see, median family income varies substantially by state – but there are ZERO states where childcare affordability meets the threshold defined by the HHS.  Click here to see the average costs where you live.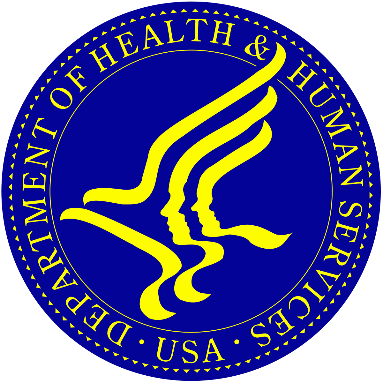 So based on these facts, can families really afford Daycare?  The answer by the majority is NO, but it's a cost family's having to bear.  The bigger question is where should you enroll your children for care?
Depending on where you live and the regulations in your state, you may see daycare facilities called any of the following names:
Licensed childcare home

Licensed group family childcare home

Legally exempt or license-exempt home

Certified childcare home

Registered childcare home

Family, friend, and neighbor care

Additionally, the rules in your state for childcare may or may not require the daycare site to be licensed. Licensed providers are required to follow a set of basic health and safety requirements. At these sites licensing agency staff visit these providers regularly to make sure they are meeting required health and safety requirements. 
Pooh Bears Daycare in Manassas Park, VA recommends checking your State's Resources website to find the licensing agency information and a provider inspection reports for your state on childcare. Additionally, when selecting a daycare provider for services, Pooh Bears Daycare professionals offer these tips.
Tips for Choosing Care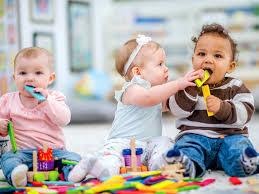 When visiting a family childcare provider, ask to see a copy of the program's license, registration or certification, and inspection history.

Confirm if every adult living, working, or volunteering in the family childcare home has had a

comprehensive background check

.

Ask the provider about the number of adults present while your child is there, and make sure that each staff person has received training on health and safety topics i.e., first aid, CPR, safe sleep, administering medication, and child development. 

Ask about information and activities provided for children and parents. 

Many family childcare centers offer rich learning environments. Ask your childcare provider to explain the types of activities they have planned and how those activities support your child's learning.

Inquire about the provider's policies and opinions on discipline, supervision, safe sleep, nutrition, child development, and age-appropriate learning for your child and what learning you may want for your children.

Ask for a copy of the provider's policies and contract. These documents should cover important topics, including hours of operation, rates, fees, field trip permission slips, transportation agreements, vacations, and absence policies. 

Consider making a

list of questions

and things to look for that you can take with you when visiting a potential childcare provider.

Many families choose family childcare homes because they like the family environment and the smaller number of children. Home-based programs provide a consistent caregiver for your child, more one-on-one care, and may offer flexible hours if you need care in the evenings or on weekends. Most families with multiple children also like that siblings are cared for together rather than separated into different age groups like large daycare centers. Most importantly, family childcare homes are often less expensive than center-based childcare programs, but rates within your community will vary.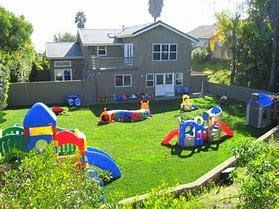 In the end, when choosing the right daycare for your children it is totally up to you. All parents want to find a program that's convenient, open when you need it, and within their budget. But most importantly, you need a childcare program that makes sure your child is safe, healthy, and excelling at learning.
Pooh Bears Daycare providers know finding childcare can be a difficult task, but offers these tips to help:
1. Start Looking Early
Start looking for childcare as far in advance as you can. No matter what type of care you are considering—a childcare center or care in someone else's home—finding the right childcare option can take some time.
2. Get Informed & Call 
After narrowing down your childcare options in your search for daycare call the provider.  Use resources like ChildCare.gov to find any resources and assistance you may qualify for.  Consider calling local experts—that can give you the additional facts about childcare in your area and a list of childcare options that may meet your needs. 
3. Visit & Ask Questions
Visit the childcare programs you are considering, and don't be afraid to ask questions! 
4. Make the Choice
Think about what you saw at each visit and make the best choice for your child and family based on your needs, values, and budget.
5. Always Stay Involved
After finding care the work isn't over when you find good care for your child. Building a strong relationship with your provider will help your child's learning and development. Always look for ways to exchange information about your child and have conversations about the providers caregiving and about your child's learning.
Budget for Childcare Costs
It goes without saying, but your budget really needs to support whatever childcare option you pick and can afford.  Having a family and children today is costly.  Most family's have a budget but when children are born additional budget cuts are necessary to help free up extra cash. But remember, these will have to be permanent budget cuts for them to work. And by permanent, it means the cuts are necessary if you have kids who need childcare.
So how do you find the money? Most must find ways to reduce their costs by looking for everyday ways to save, like cutting the cable at your house. That can usually free up $150–200.  You can scale back on going to restaurants and the local drive-thru convenience. Consider limiting the family to eating out once a week or even twice a month and see how much you can save. Things like subscription services can be cut i.e., the gym membership, food magazine subscriptions, and the wine of the month club.  These budget cutting examples can save hundreds of dollars a month but may be necessary when having children and needing daycare.
How do you pay for daycare if you can't afford it?  Seek Government Assistance Programs. There are federal and state childcare subsidies, also called vouchers or fee assistance, that may help families who can't afford childcare. You can find more state resources here.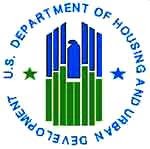 Facts are that one year of childcare costs more than the average price of in-state college tuition.  So, if you feel like daycare prices are out of this world expensive, you're not going crazy—you're right!  Today everything costs and with more families having both parents in the workforce than ever before, the need for childcare and its cost will continue to grow. According to a 2016 study by the Bureau of Labor Statistics, both parents work in 61% of married couples who have children. 
Don't Feel Guilty
You don't need to feel guilty for being a working parent.  Most parents today need to work outside of the home, and that is okay!  It's important to remember to don't look at what you're leaving behind. Focus on the importance of what you're doing while at work.  It's OK to clear your mind and focus on your job tasks for the day. However, when you're at home after work, it's time to soak up that valuable time with your family and be fully present in the moment with your child(ren).
Remember It's Only a Season
Childcare is one of the biggest costs for families in the United States today outside of homeownership and its hidden costs. It's important to know what resources are available to help with childcare costs no matter where you live.  There are lots of financial assistance programs that offer help in paying for childcare. Due your diligence and check out any options your family may qualify for.  
At the end of the day, remember that you won't pay high daycare prices for the rest of your life. Unlike Homeownership costs with 30 year mortgages, property taxes, and expensive maintenance costs, childcare costs eventually will end. 
It's been said to consider childcare costs like a season, and it will soon pass. But, before you know it, your children will be in all day school.  And, at that time, you might even feel like you just got a huge raise when you don't have to shell out money for costly childcare every month!
Do you still want homeownership and think you can't afford childcare? Think again. You may believe it's too expensive for your family, but once you explore your options and establish a good budget plan you might be surprised.